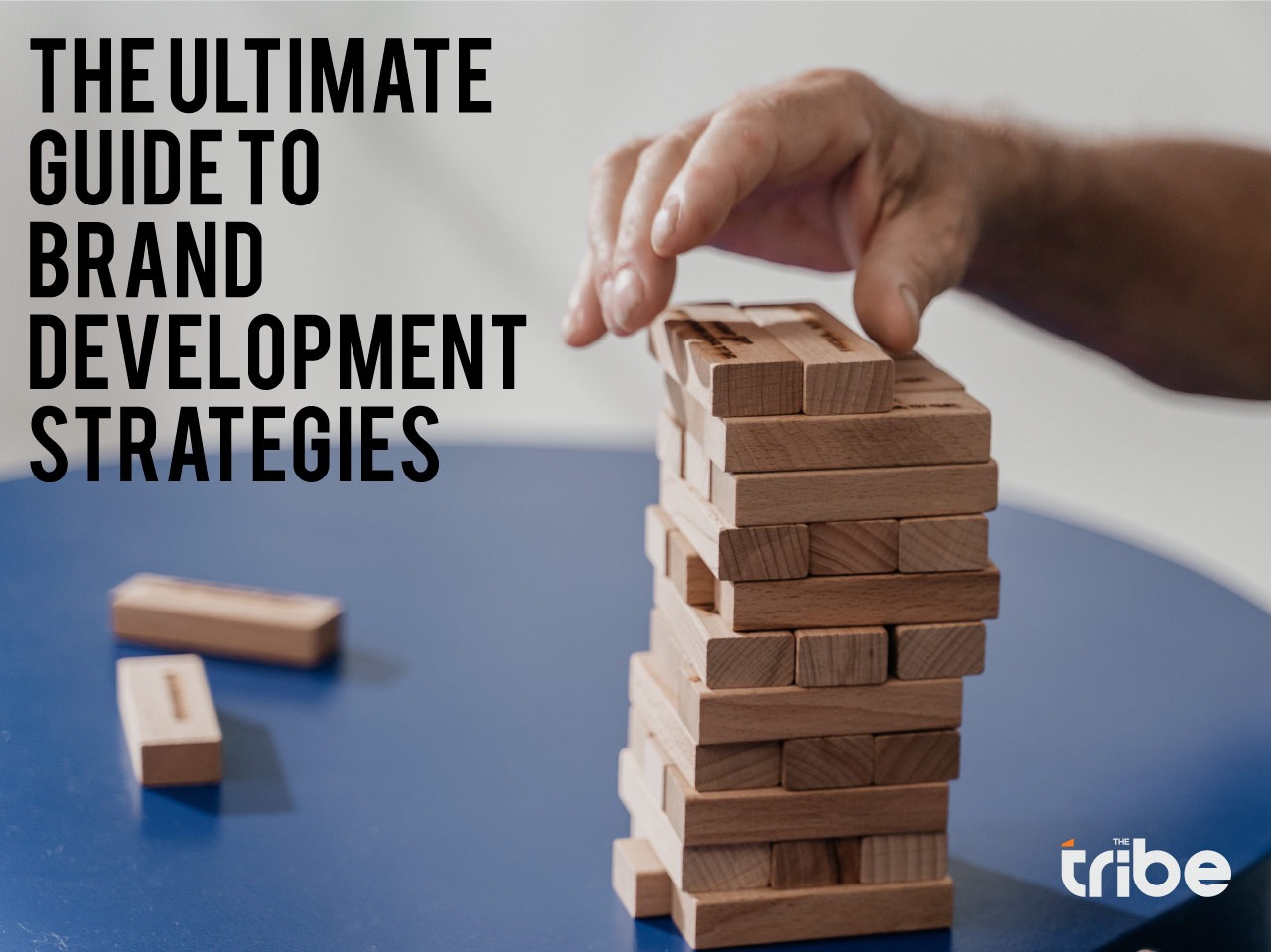 The Ultimate Guide To Brand Development Strategies
Your brand is what other people say about you when you're not in the room. – Jeff Bezos.
Did you know that the success of your business depends on your brand? In fact, a staggering 93% of customers who have a positive experience with a brand are likely to make a repeat purchase.
Logos, fonts, taglines, and vision statements are essential in making a brand memorable. But they alone are not enough to create a brand that truly connects with your audience. Your brand needs to trigger the emotions of your audience and create a sense of credibility.
That's where a solid brand development strategy comes into play. A brand development strategy entails brand identity, customer loyalty, and a lasting impression. With the right strategy in place, you can stand out and create new opportunities for growth. This blog offers actionable brand development strategies that will help you create a powerful brand. It's time to dive deeper and explore different facets of brand development strategies.
A brand is much more than just a logo or a tagline. It is the essence of a company, the perception that consumers have in their minds about a product or service. A strong brand is essential for creating a loyal customer base, increasing revenue, and standing out in a crowded market.
A successful brand is a culmination of various elements, including the design and aesthetics, marketing campaigns, and customer service. These components work together seamlessly to create a strong brand that resonates with the target audience.
A strong brand is the key to winning the hearts and minds of your potential customers.
Why is Branding crucial for Startups as well as Established Businesses ?
Branding is not just for startups; it's essential for established businesses too. A strong brand can help established businesses to maintain their customer base, attract new customers, and stay relevant in a constantly evolving market. Without branding, established businesses may struggle to remain relevant and may even lose customers to competitors with stronger branding efforts.
In today's fast-paced and cut-throat market, every business needs a strong brand to succeed and grow. Without a solid brand development strategy, businesses may struggle to connect with their target audience and miss out on opportunities to grow and scale. Looking to develop effective branding strategies for your organization? Don't dive in blindly. It's essential to take the time to ask yourself critical questions that can help shape a strong and compelling brand identity.
Here are eight important questions to consider before developing brand development strategies-
To create an effective brand development strategy for your organization, it's essential to start by asking yourself the right questions. This will help you to identify your unique value proposition, target audience, brand personality, and overall goals. So before you begin, ask yourself the following questions:
What is the mission and vision of your company?
Who is your target audience and what are their needs and desires?
What makes your brand unique and different from your competitors?
What are the core values that your brand stands for?
What is your brand personality and tone of voice?
What are the key benefits and features of your products or services?
What are your short-term and long-term brand goals?
How will you measure the success of your branding strategies?
Unlock the potential of your brand with these 6 Outstanding Brand Development Strategies.
From crafting a compelling brand story to creating a memorable visual identity, these strategies will help you establish a strong brand presence and connect with your target audience. Get ready to take your brand to the next level by exploring these proven brand development strategies.
Conduct Market Research:
Conducting market research will help you understand your target audience, their needs, preferences, and pain points. This will enable you to develop products, services, and marketing campaigns that align with your target audience's interests.
Define Your Brand Identity:
Start by defining your brand's personality, values, vision, and mission. This will help you create a unique and consistent brand identity that resonates with your target audience.
Develop a Unique Value Proposition:
Your unique value proposition should convey the benefits of your product or service in a compelling way. This will help you stand out from your competitors and attract potential customers.
Build a Strong Online Presence:
A strong online presence is crucial for building brand awareness and connecting with your target audience. Create a website, social media accounts, and online directories to improve your online visibility.
Create a Consistent Brand Message:
Your brand message should be consistent across all marketing channels, including social media, website, and other communication channels. This will help establish trust and build brand recognition.
Measure Your Brand Performance:
Regularly track and measure your brand's performance to identify areas that need improvement and opportunities for growth. This will help you adjust your brand development strategy and stay ahead of the competition.
A solid brand development strategy is critical for a brand to stand out from its competitors. By identifying the unique value proposition, ensuring consistency, establishing an emotional connection, brand positioning and creating a competitive advantage, a brand can attract and retain customers, grow its business, and achieve long-term success.
Tribe as a Branding and Strategy Agency specializes in creating effective brand development strategies, brand launch marketing plans, and brand performance marketing that drive results. Unlock the power of your brand and take your business to the next level with the help of our expert team. Whether you're a startup or an established business, we can help you create a unique and compelling brand that connects with your target audience and stands out from the competition. Our Experienced Brand Strategy and Design Agency can provide customized solutions that fit your specific needs.
Don't let your brand fall behind. Contact us today to explore how our services can elevate your brand to new heights and drive business success.