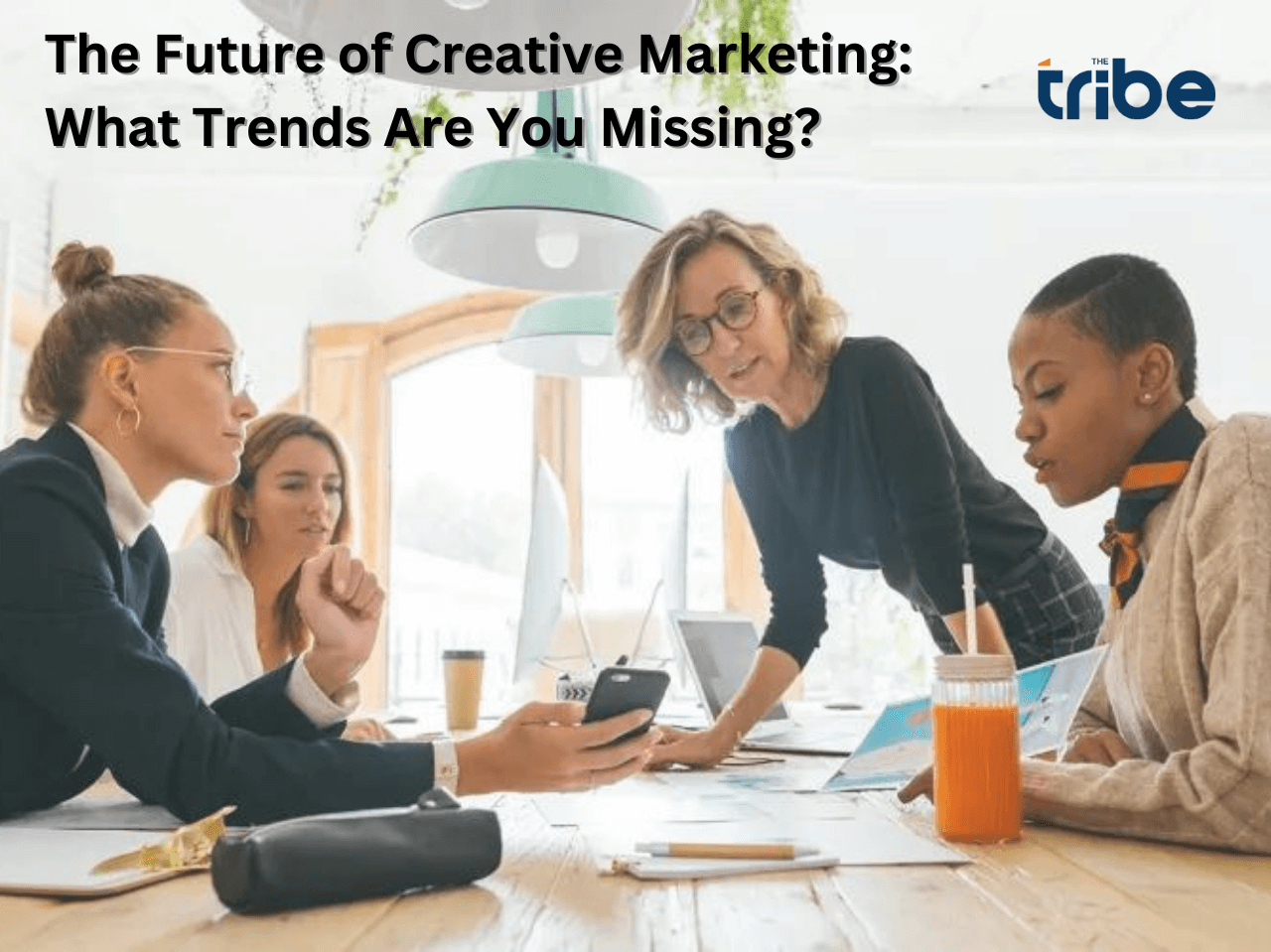 The Future of Creative Marketing: What Trends Are You Missing?
The evolving landscape of creative marketing is an ever-changing canvas, constantly influenced by technological advancements, shifting consumer behavior, and the emergence of new platforms.
At The Tribe, we understand the dynamic nature of creative marketing and the importance of staying at the forefront of industry trends. As a leading Creative Brand Strategy Agency we are passionate about crafting innovative and impactful campaigns that resonate with audiences across various platforms.
In this blog, we will explore the future of creative marketing and the trends that brands may be missing out on. Let's dive in and discover the limitless possibilities that lie ahead for Creative Strategy Development In Advertising, and digital marketing and the role of Creative Strategy Planning And Development in shaping the marketing landscape.
Understanding the Role of Creative Agencies in Marketing
At The Tribe, we believe that creative agencies play a vital role in helping businesses craft their unique stories and deliver compelling messages to their target audience. With our team of talented creative minds, we are dedicated to understanding our clients' visions and translating them into captivating marketing campaigns that leave a lasting impression.
Exploring the Power of Creative Brand Strategy Agencies
As a creative brand strategy agency, we pride ourselves on building and revitalizing brands. Our team works closely with clients to define their brand purpose, establish clear guidelines, and create strategies that position them as industry leaders. We understand that a strong brand strategy sets the foundation for successful marketing endeavors.
Unleashing the Potential of Creative Digital Marketing Agencies
In the digital era, having a robust online presence is critical for businesses to connect with their customers. At The Tribe, our creative digital marketing agency is committed to staying ahead of the curve with the latest digital trends. From social media marketing to content creation, we leverage cutting-edge techniques to drive engagement and conversions for our clients.
The Role of Creative Strategy Consultants in Marketing
As part of The Tribe's comprehensive approach, we collaborate with experienced creative strategy consultants to analyze market trends, consumer insights, and data-driven strategies. This collaboration allows us to deliver well-informed and impactful campaigns that align with our clients' business objectives.
Creative Strategy Planning and Development: A Step-by-Step Guide
At The Tribe, we know that behind every successful marketing campaign is a well-crafted strategy. Our step-by-step guide to creative strategy planning and development ensures that every aspect of the campaign is thoroughly planned and executed to achieve maximum results.
The Benefits of Engaging a Creative Digital Marketing Company
By partnering with The Tribe's creative digital marketing company, brands gain access to our specialized expertise, innovative ideas, and state-of-the-art marketing technologies. We are dedicated to delivering exceptional results for our clients and helping them achieve their marketing goals.
Exploring Creative Digital Marketing Services
At The Tribe, our creative digital marketing services encompass a wide range of tools and tactics designed to amplify brand visibility and drive meaningful interactions. From immersive brand experiences to data-driven content marketing, we provide comprehensive solutions tailored to each client's unique needs.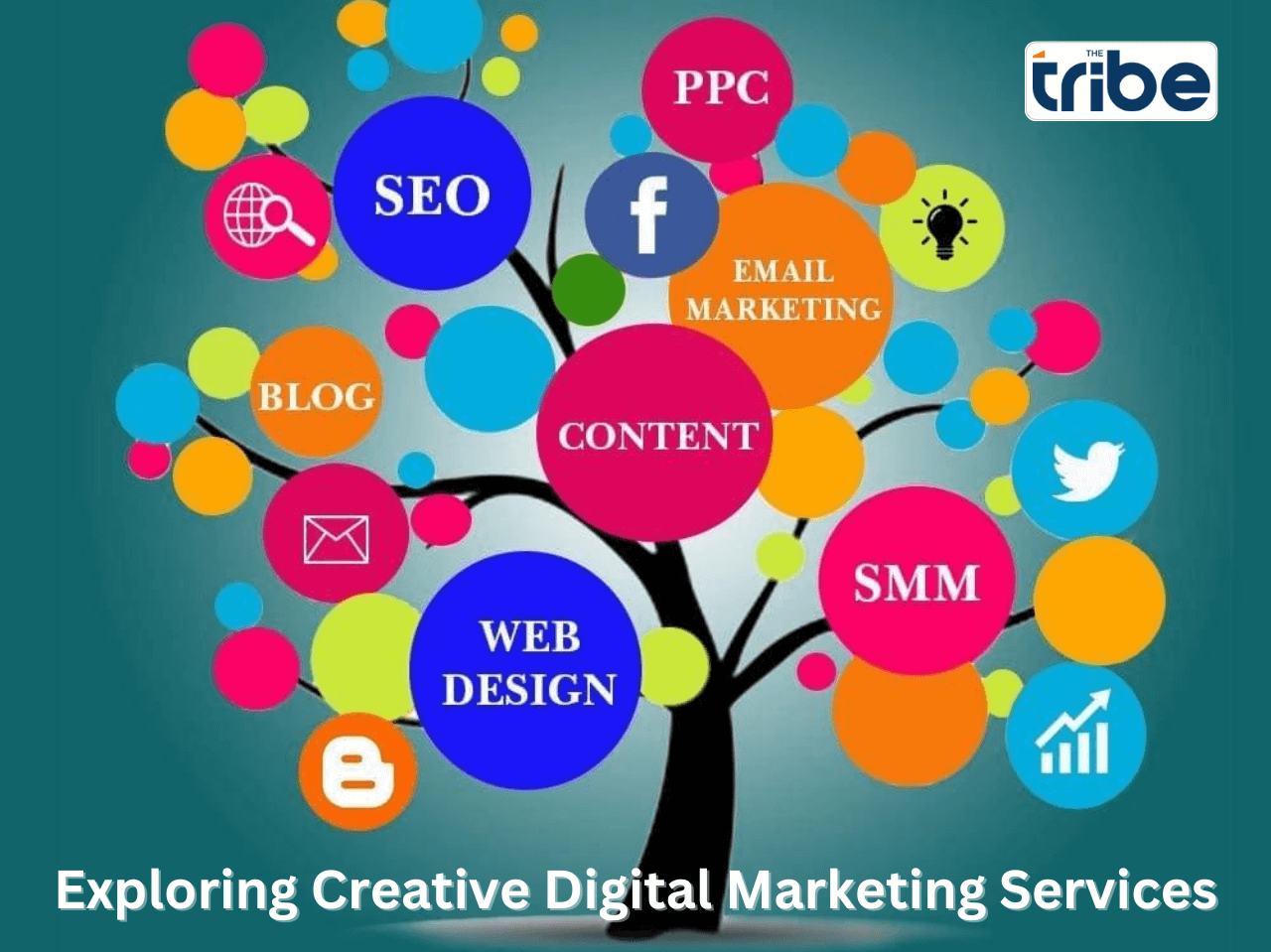 Harnessing the Power of Creative Marketing Trends
We believe in harnessing the power of the latest creative marketing trends to keep our clients ahead of the competition. With a finger on the industry's pulse, The Tribe leverages trends such as augmented reality experiences, voice search optimization, and purpose-driven marketing to deliver cutting-edge campaigns that captivate audiences.
In conclusion, at The Tribe, we recognize the significance of creative marketing trends and their impact on the industry. By embracing innovation and staying informed, brands can unlock new opportunities and forge deeper connections with their customers. As a creative agency, we are committed to leading the way in the ever-evolving landscape of creative marketing and helping our clients thrive in this dynamic environment. Together, let's shape the future of creative marketing and embark on a journey of success and growth.