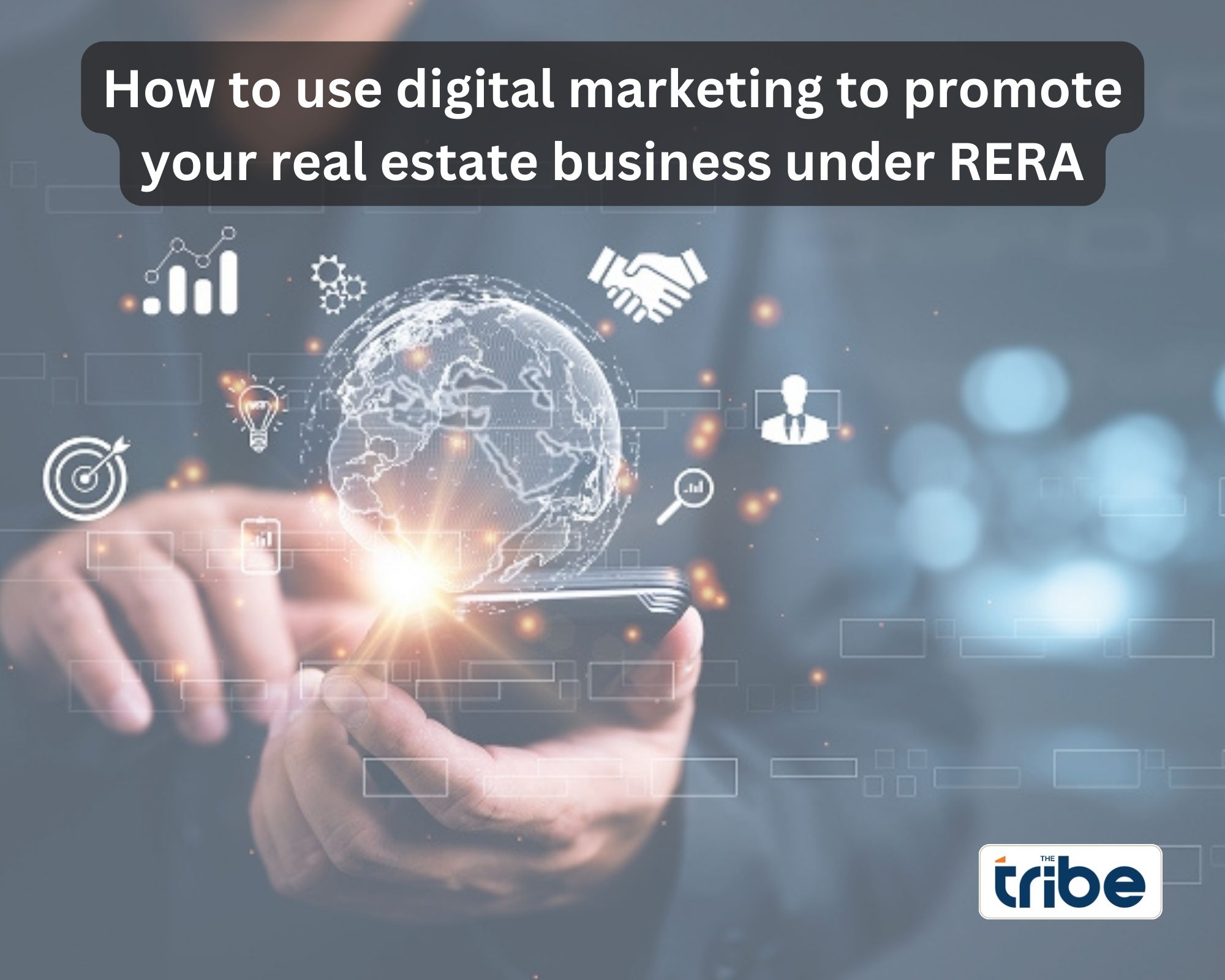 How to use digital marketing to promote your real estate business under RERA
The real estate industry has entered a new era of transformation, marked by the implementation of the Real Estate (Regulation and Development) Act, commonly known as RERA. This regulatory framework has not only redefined the rules but also revolutionized how real estate businesses operate and market their offerings. In this digital age, the ability to flourish within this landscape requires more than just adaptability; it demands a strategic partner who excels in creative and compliant digital marketing. Enter The Tribe, your dedicated ally in the realm of innovative marketing.
This blog serves as your gateway to the world of RERA-compliant digital marketing for real estate, shedding light on strategies that drive both success and compliance with these critical industry guidelines. Join us as we explore how The Tribe, a trailblazer in creative marketing, can empower your real estate business to not only navigate but excel within the dynamic RERA-compliant landscape.
How to Create a Strong Online Presence for Your Real Estate Business with The Tribe
Create a Professional Website: The Tribe collaborates with you to design a website that not only looks professional but also adheres to RERA guidelines. Your website becomes a showcase of your listings, services, and a testament to your commitment to transparency.
Optimize Your Website for Search Engines: The Tribe employs SEO strategies to make your website more discoverable. By researching and utilizing relevant keywords related to RERA and your property offerings, we ensure your online presence attracts organic traffic.
Use Social Media to Connect with Potential Clients: Social media is your digital voice, and The Tribe helps you use it effectively. We craft and share informative content, including property listings, market insights, and updates on RERA compliance. Our expertise extends to paid advertising on these platforms to expand your reach.
Use Email Marketing to Stay Top of Mind with Potential Clients: With The Tribe's guidance, you'll build and manage an email list of potential clients. We'll craft and send regular updates, keeping your audience informed about new listings, market trends, and RERA-related developments.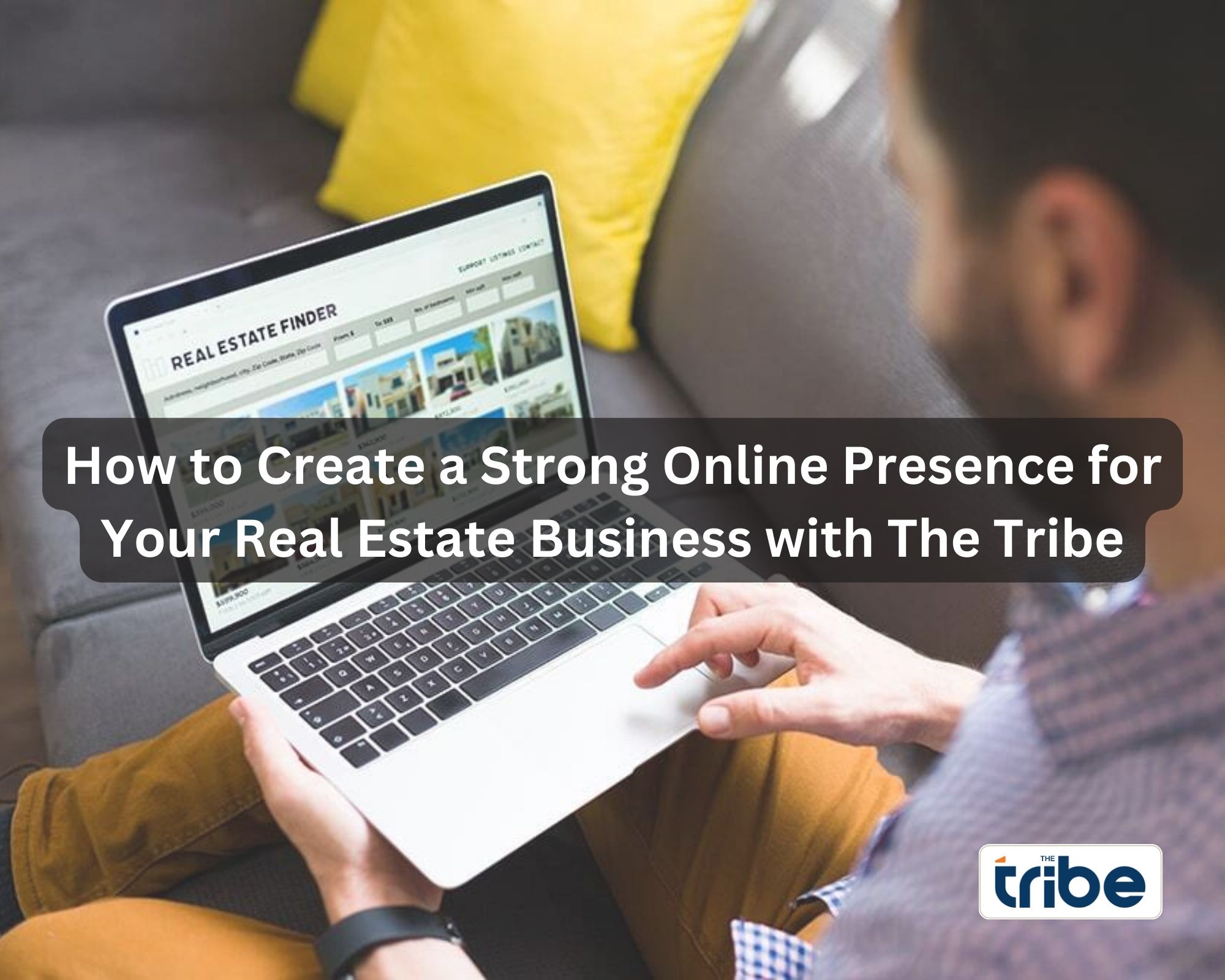 Using Paid Advertising to Reach a Wider Audience, Together with The Tribe
Google AdWords: The Tribe assists in running Google Ads campaigns that target users actively searching for real estate services and RERA-compliant properties. Your real estate business rises to the top of relevant search results, thanks to our careful selection of keywords.
Facebook Ads: Facebook's vast user base is a treasure trove, and The Tribe helps you unlock it. We design visually appealing ads, adhering to RERA guidelines, and use precise demographic targeting to reach potential clients interested in your offerings.
Other Platforms: The digital world is diverse, and The Tribe explores opportunities on platforms like Instagram, LinkedIn, and YouTube based on your unique audience. Our tailored ad content aligns with RERA standards and delivers valuable information.
Using Local SEO to Attract More Local Buyers and Sellers with The Tribe
The Tribe employs local SEO strategies to optimize your online presence for local searches. We incorporate location-specific keywords, set up Google My Business listings, and encourage client reviews. With our expertise, your real estate business attracts local leads actively seeking your services.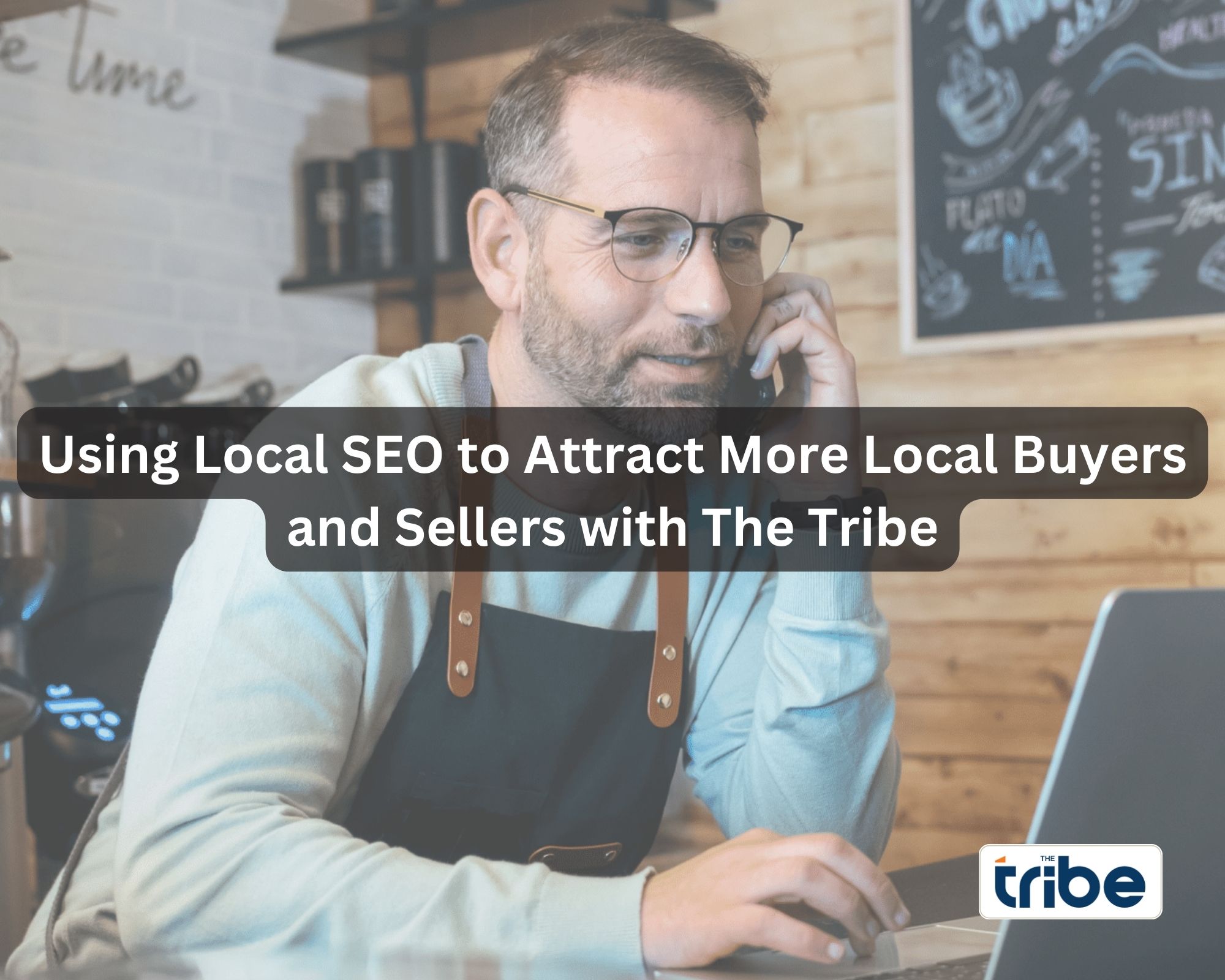 Managing Your Online Reputation, Hand in Hand with The Tribe
Online reputation management is pivotal in the digital age, and The Tribe knows how to do it right. We help you encourage satisfied clients to leave positive reviews and address any negative feedback professionally and promptly. This commitment demonstrates your dedication to customer satisfaction while staying compliant with RERA standards.
Embrace RERA-Compliant Digital Marketing with The Tribe
Incorporating digital marketing strategies tailored to RERA compliance is pivotal for modern real estate businesses. Partnering with The Tribe, a trusted name in creative marketing, ensures your online presence thrives while maintaining the highest standards of transparency and accountability required by RERA. Digital marketing isn't just a tool for growth; it's your key to success and compliance. With The Tribe by your side, you're ready to excel in the dynamic real estate landscape.